HOW TO MAKE YOUR WATERSPORTS MORE SUSTAINABLE IN 2022
Everyone knows that it is time to live more sustainably and find new solutions. But rarely do we think about our water sports when we consider how we can live more sustainably. But water sports in particular can be quite a material battle, not always exactly characterised by sustainability. However, there are some companies that have developed exciting ideas and solutions to tackle just that. Below, we'd like to introduce you to five of them and their solutions that can help you make your water sports more environmentally friendly.
POLYOLA – SUSTAINABLE SURFBOARD BLANKS

Have you ever thought about what material your kiteboard or surfboard is made of? That's exactly what Daniel and Aristide from Polyola took a closer look at and discovered how toxic and polluting the process of manufacturing a standard surfboard actually is for the shapers and the environment.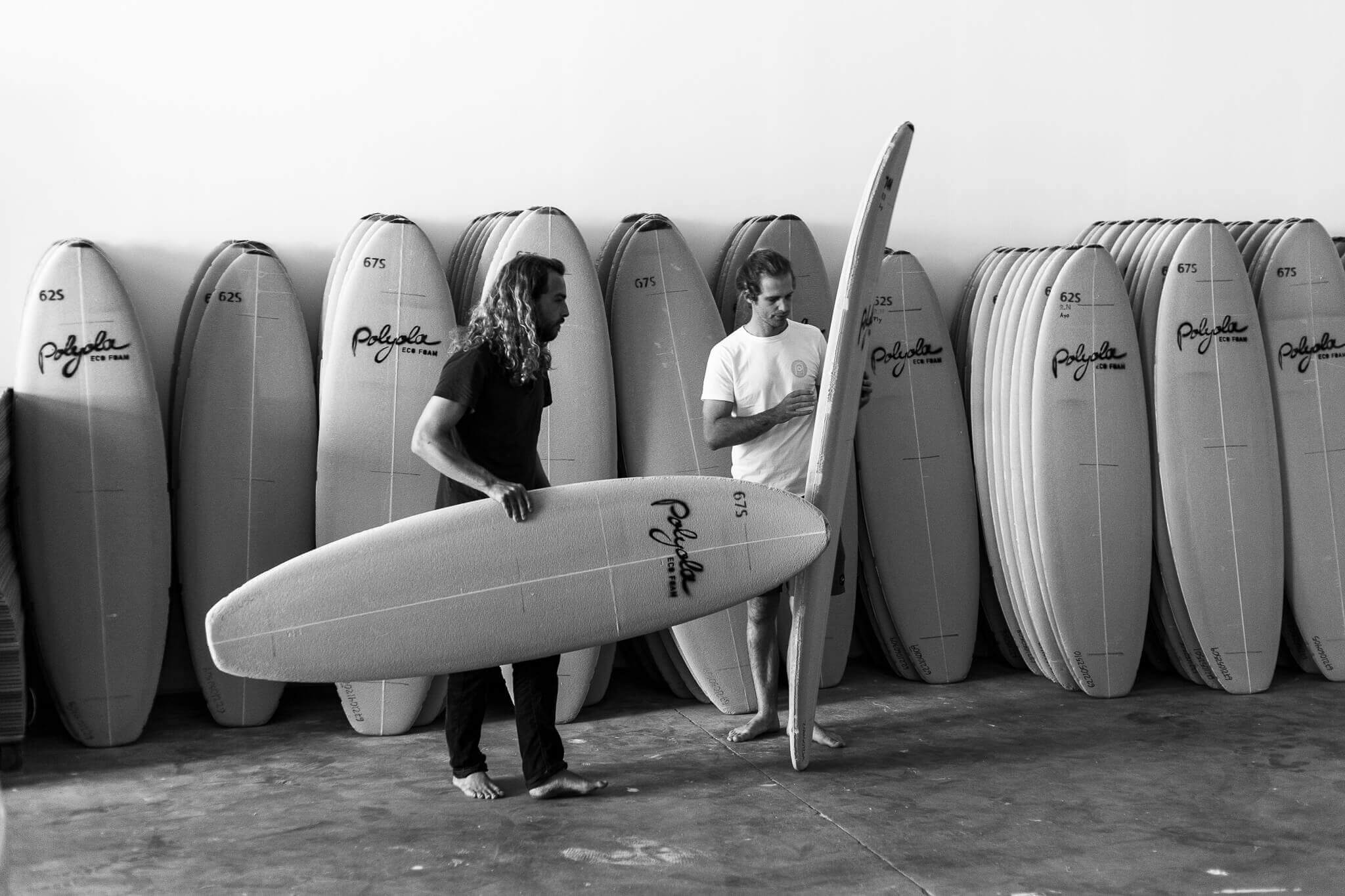 Then in 2018, the two decided to turn their frustration into something positive and figure out how to make the shaping process more environmentally friendly. So the two went on the road and visited countless shapers to understand exactly what their requirements were for the material. They discovered that PU foam is by far the most popular material for shapers and surfers alike. For shapers because of its excellent workability and for surfers because of the unique feel it creates on a wave.
However, they also recognised the huge waste problem that comes with shaping a standard PU blank. On average, 30-40% of the material is removed to get the blank into the desired shape. This 30-40% is not recyclable. When they found out how toxic the raw materials of the material are and how much toxic waste is produced with every board that is shaved, they had the desire to develop a solution.
They have spent the last three years in intensive research for the right material, countless testing and further development. This iterative process has now finally produced the first 100% recyclable PU blanks for surfboards, made from recycled and less toxic materials. These can be ordered from Polyola and through their partners.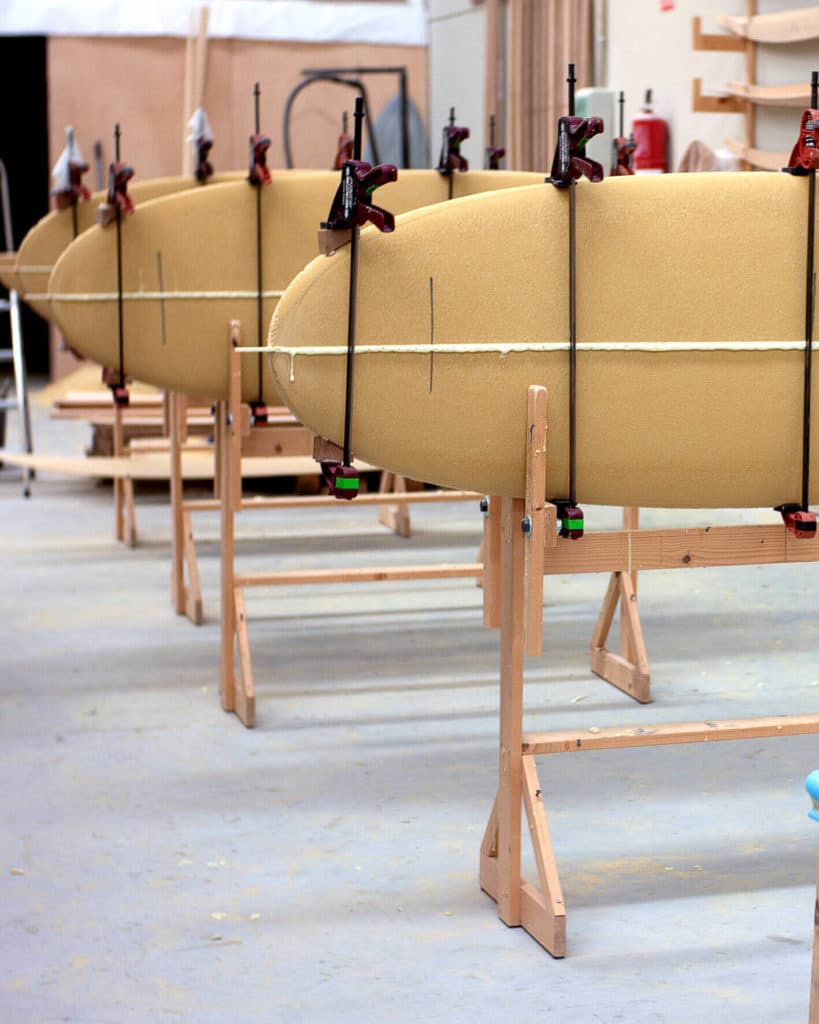 WAX ZAM – SUSTAINABLE SURF WAX
'As long as it lasts' is often the motto for surf wax. Few people know that conventional surf wax often contains ingredients such as palm oil and petrochemicals that are not exactly environmentally friendly. And where does our wax actually vanish to when we have to re-wax our board again?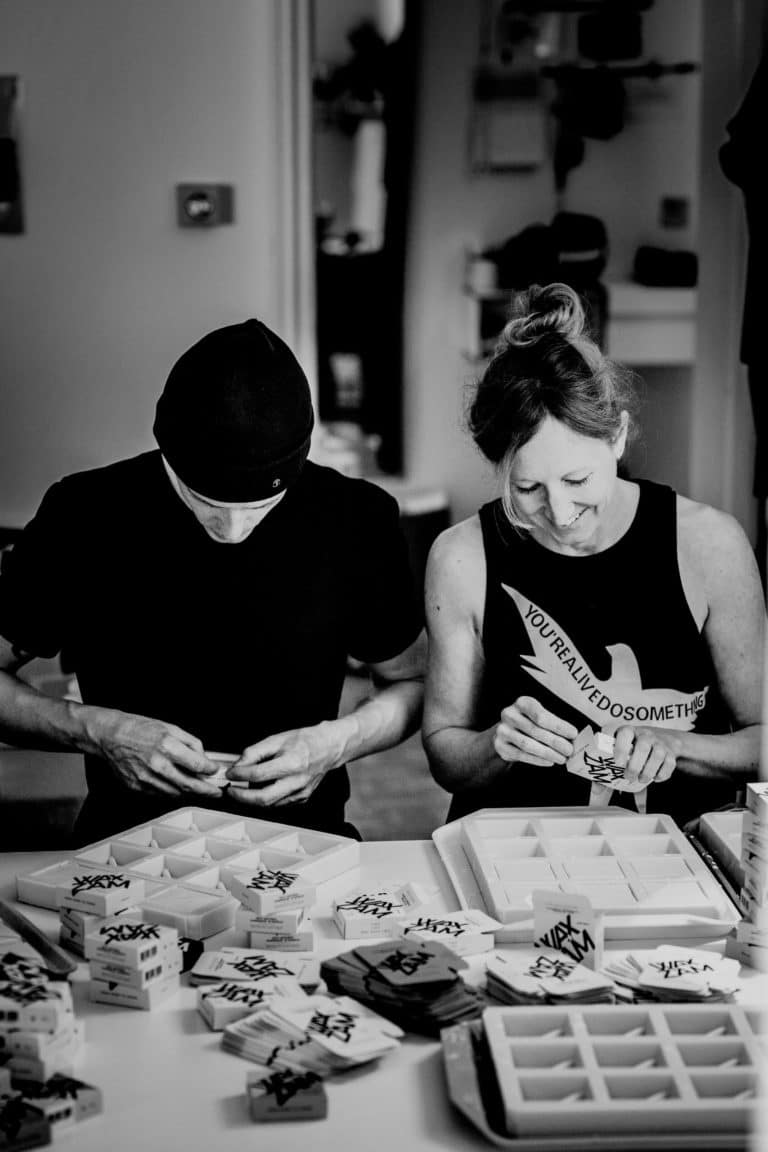 Julien and Steffi from Munich have therefore started making their own surf wax. Or as the two describe it so beautifully: From the white-blue mountains they come. Steffi and Julien. More precisely, from the foot of them. From Munich, the birthplace of riversurfing, of cycling surfers and surfing cyclists. They sometimes get into each other's hair, but they are still surfing a wave. The wave that flows directly through their city. Summer and winter. When it's hot. And when it's cold. Freezing cold. Ice-cold. Now, 20 years later, they have met again and are waxing together.
With pots and whisks they go to work. They melt wax blocks, cast silicone moulds. The neighbours suspect a drug lab, but they only get high on ever new surf wax mixtures, which they rub onto their boards and drag through the waters of this world. Pool, Eisbach, Isar, Atlantic. Experimenting with ingredients, mixing ratios, shapes. Made in Munich, designed for the world to keep our waters clean. Pure. Without chemicals. They offer their wax blocks for waters of all temperatures and in many surf shops in Germany.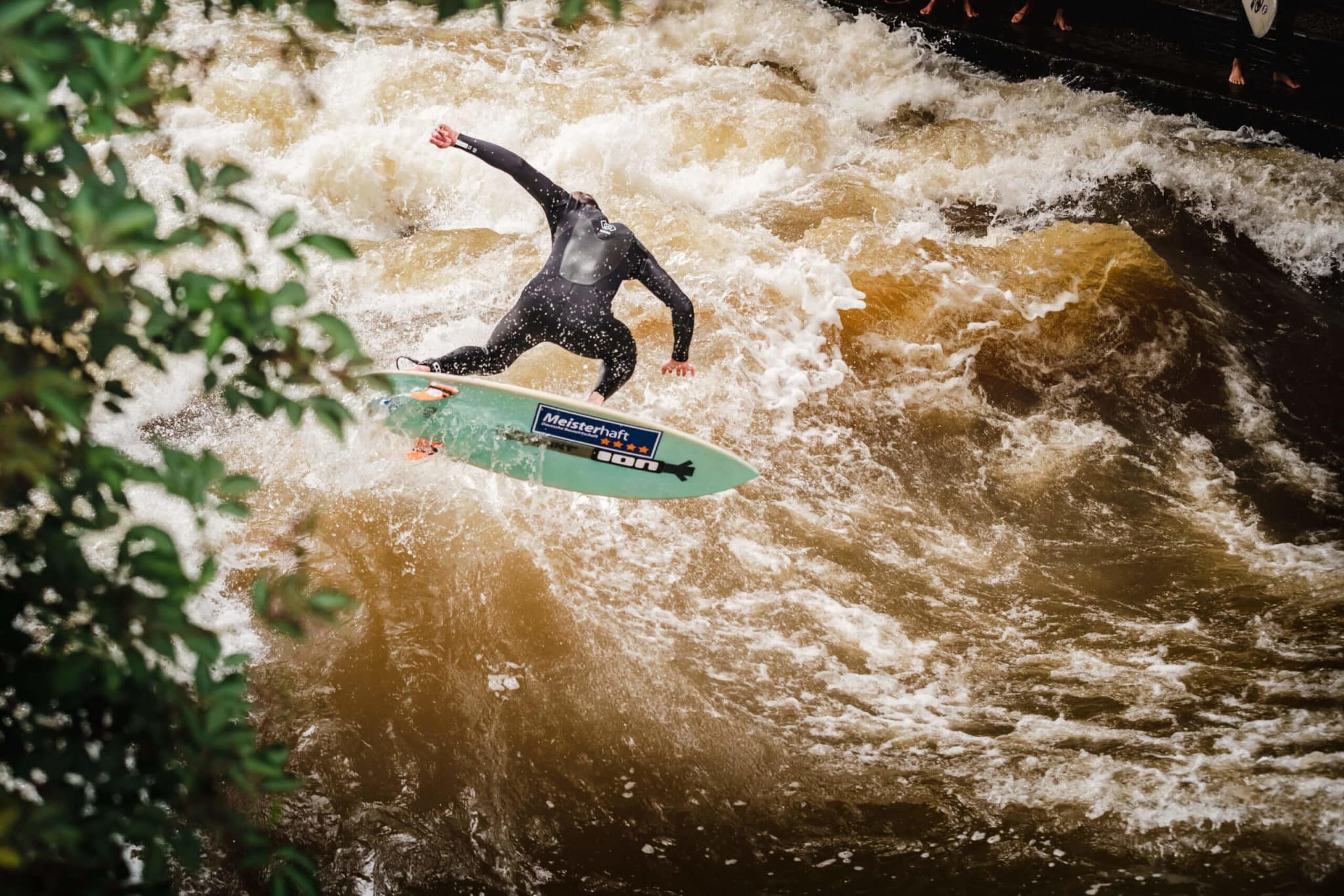 LAND&SEA – SPORTS MATS MADE FROM RECYCLED WETSUITS
Everyone knows it – after a few seasons the wetsuit doesn't keep you as warm as it did at the beginning. Maybe it will last another season, but at some point it will have to be replaced. Where to dispose of the old wetsuit? This is exactly the question Doro & Sophie have addressed with Land&Sea, a solution for worn-out Neos.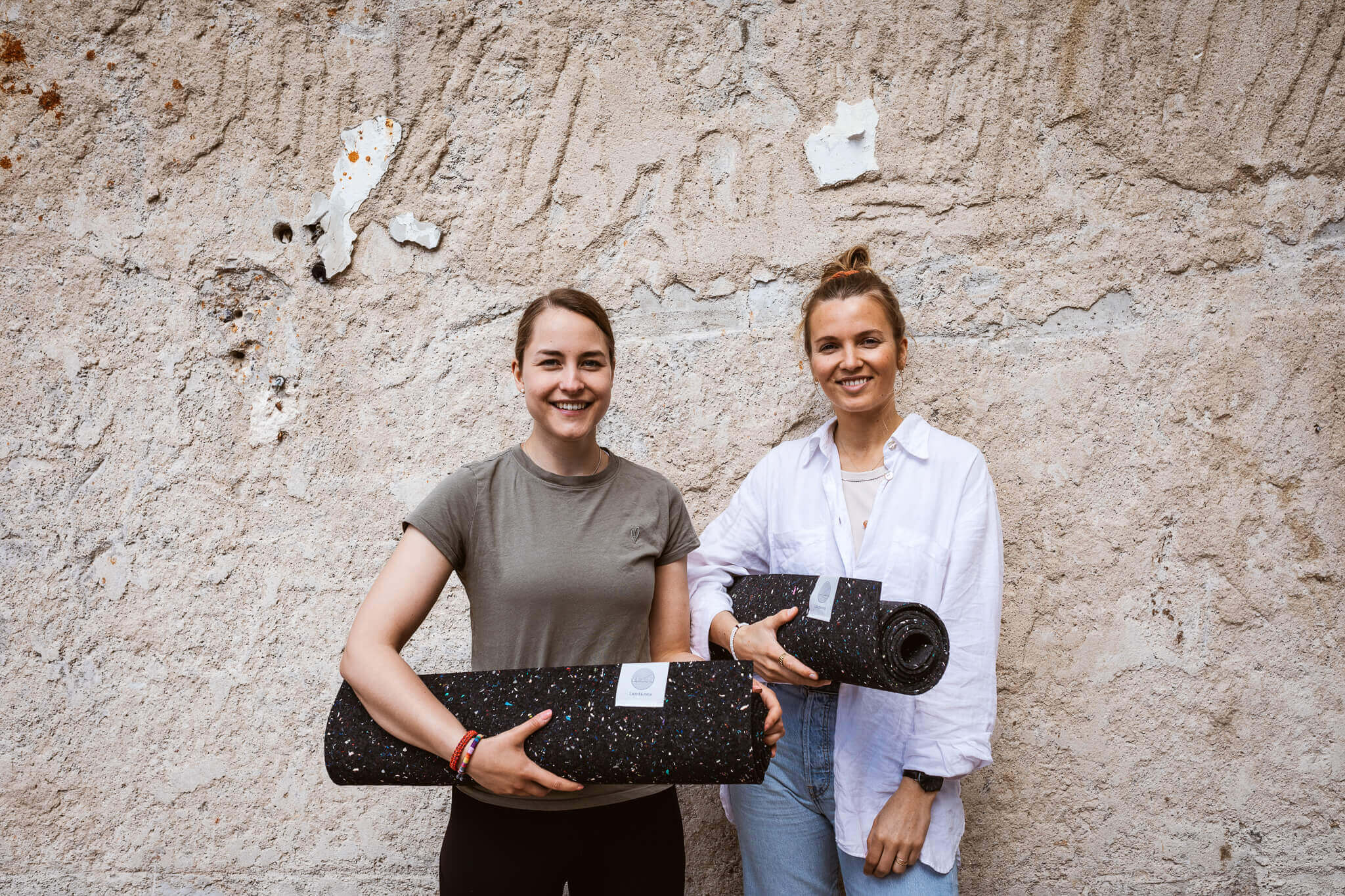 Land&Sea are Sophie Schlünsen and Dorothea Swane. They met in the Kiel start-up scene when Doro was looking for new team members with the will to found Land&Sea, which was still very undefined at the time. After Sophie stepped in spontaneously to support Doro, the idea turned into a real business idea and Land&Sea took a long leap forward.
A sports mat made from 98% broken wetsuits that ends up being 100% recyclable again.
Land&Sea collects old, broken and unusable wetsuits from private individuals, water sports shops, surf schools, water ski facilities and large-scale producers. The neos are then shredded and pressed into sports mats. If the mat should ever break, it is not thrown away but can be recycled again. The neo thus enters a closed cycle from which it does not easily come out again. Thus, no resources are wasted and very few new resources are involved. A return system is currently being worked on. Land&Sea is still finalising the development of their sports mat, but be sure to check back with them to find out where you can drop off your Neos or to stay up to date.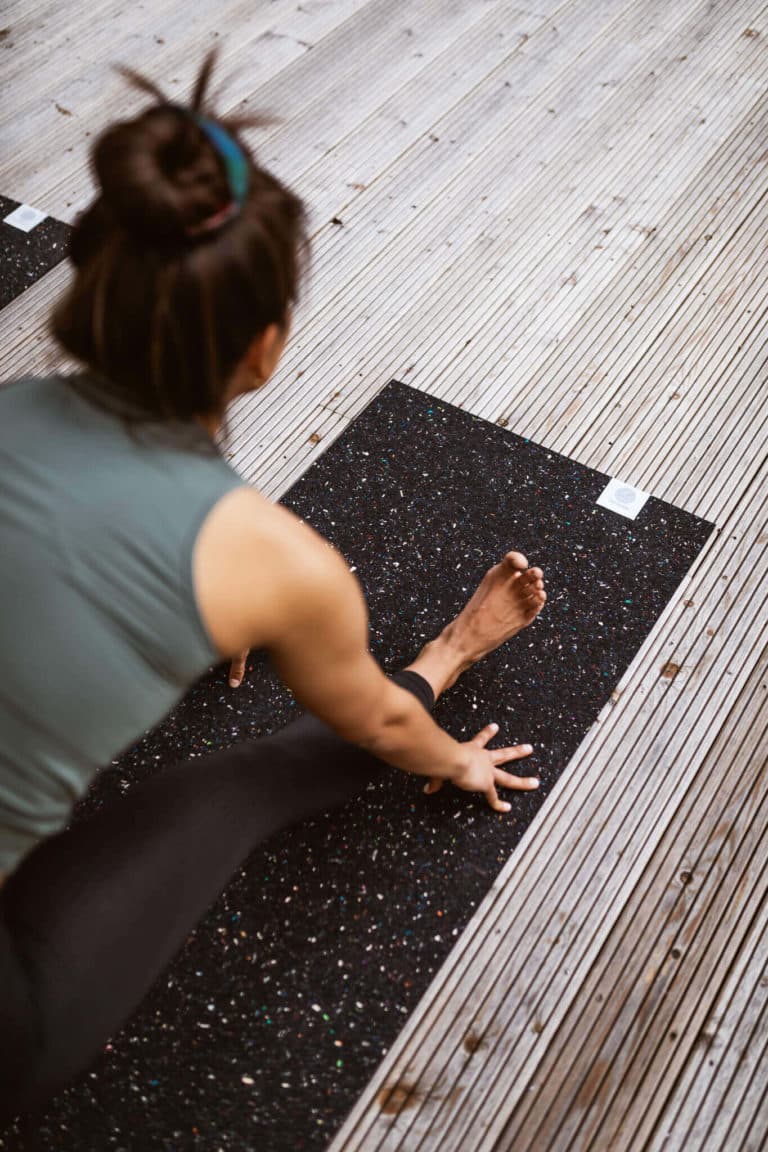 YU&I – POLLUTANT-FREE SUN CREAM
Summer, 30 degrees, out to the sea, applying conventional sunscreen from the drugstore. We all know the typical routine when the sun is shining… but, unfortunately, too few of us know the consequences and risks that conventional sunscreen brings with it. Preservatives and microplastics in sunscreens have a high impact on our health as well as on the environment. Not only a carcinogenic effect, the deposition of the mentioned substances in our body but also coral death is prevented by these products.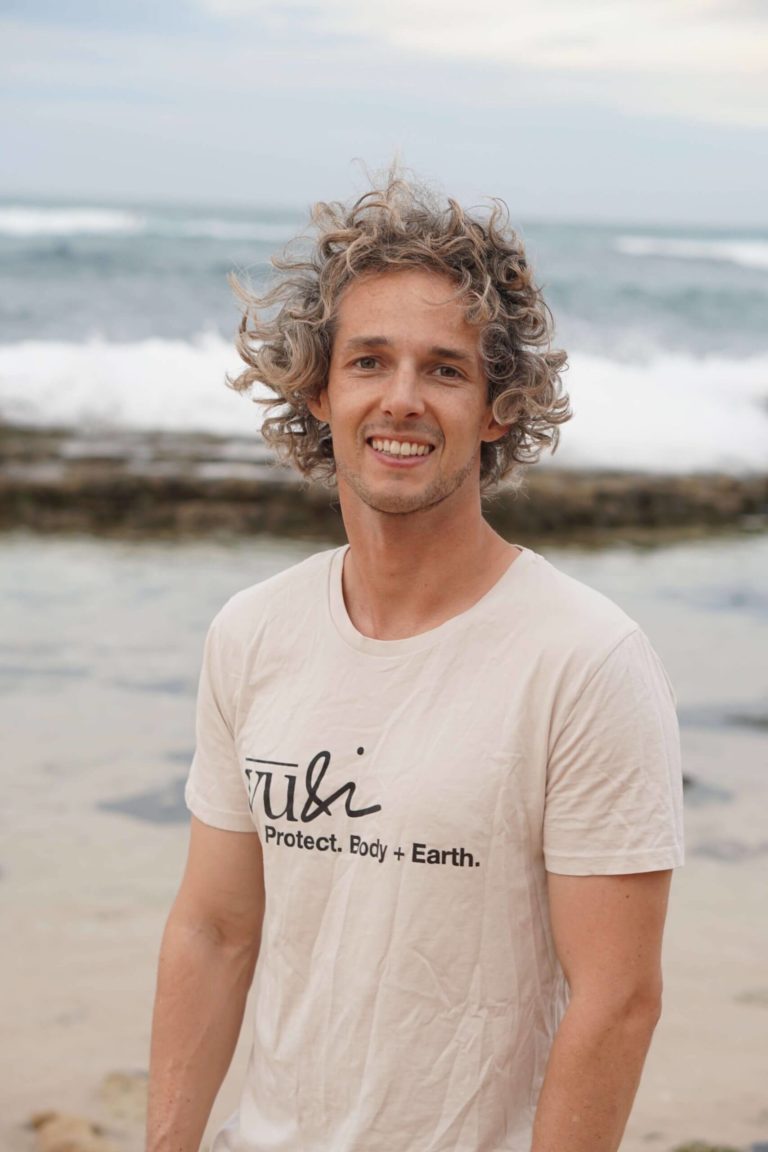 Nina, Tim and Mario have taken this problem to heart and have the vision to produce the most sustainable and highest quality sun creams with yu&i. Their fascination for nature motivates the founders to work for a clean and healthy environment that not only protects the environment but also the skin.
The yu&i sun creams are made exclusively with mineral filters. This means that we can rely on natural ingredients and are also reef friendly. Hawaii has already passed a law banning some of the ingredients in chemical sun creams. The way mineral UV filters work is also different from chemical filters.
With chemical filters, the UV rays penetrate the upper layer of the skin and are converted into heat here. The mineral filters reflect the UV rays already on the surface of the skin, similar to a mirror.
To enable a sustainable, short supply chain, the products are manufactured in Switzerland. In addition, the vegan sun creams, which are produced free of animal testing, are perfectly adapted to the different customer needs – the SUN, Baby & Child and Ocean are specially adapted to the customers with the yu&i quality promise.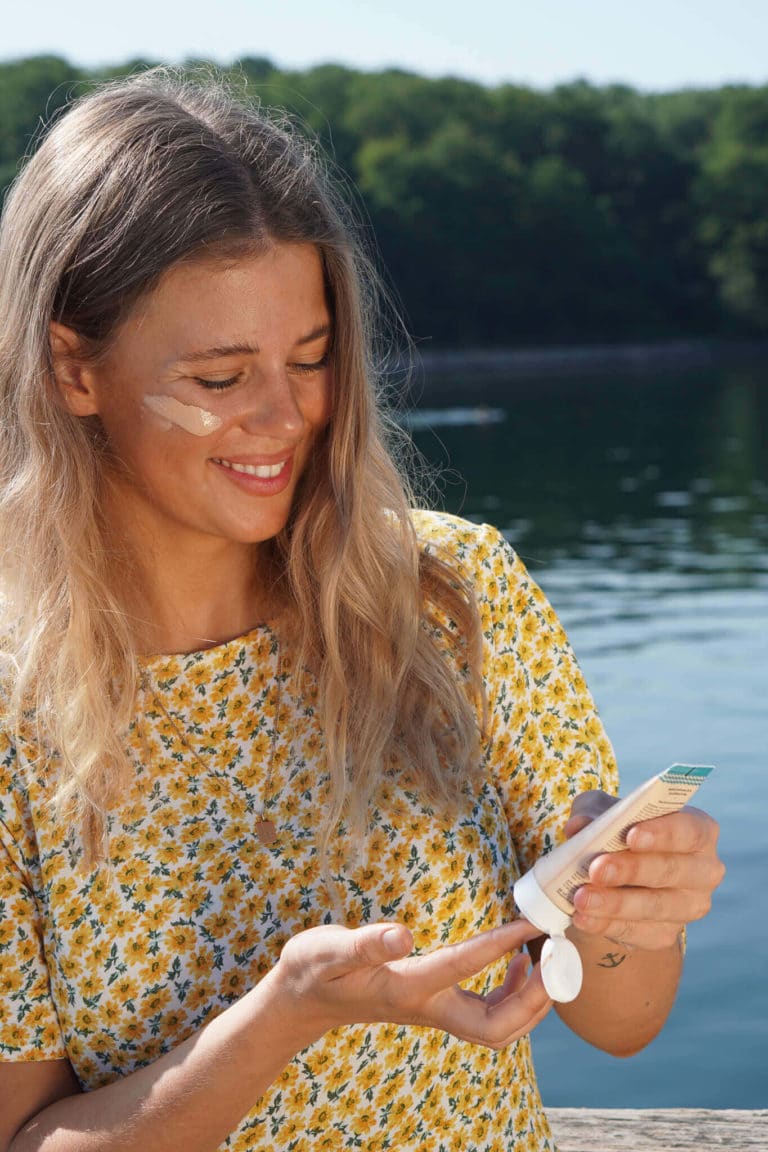 WE MAKE PATTERNS – SLOW FASHION
For a long time, the term 'timeless' has been frowned upon in the fashion industry. Increasingly, fashion has become a mass product where the focus is no longer on need and tailoring but exclusively on profit and trend thinking. This in turn suggests to customers that they always want the 'latest/best' product. In addition, other competing products are mainly produced at low prices in low-wage countries and are regularly and repeatedly transported around the world with high CO2 consumption.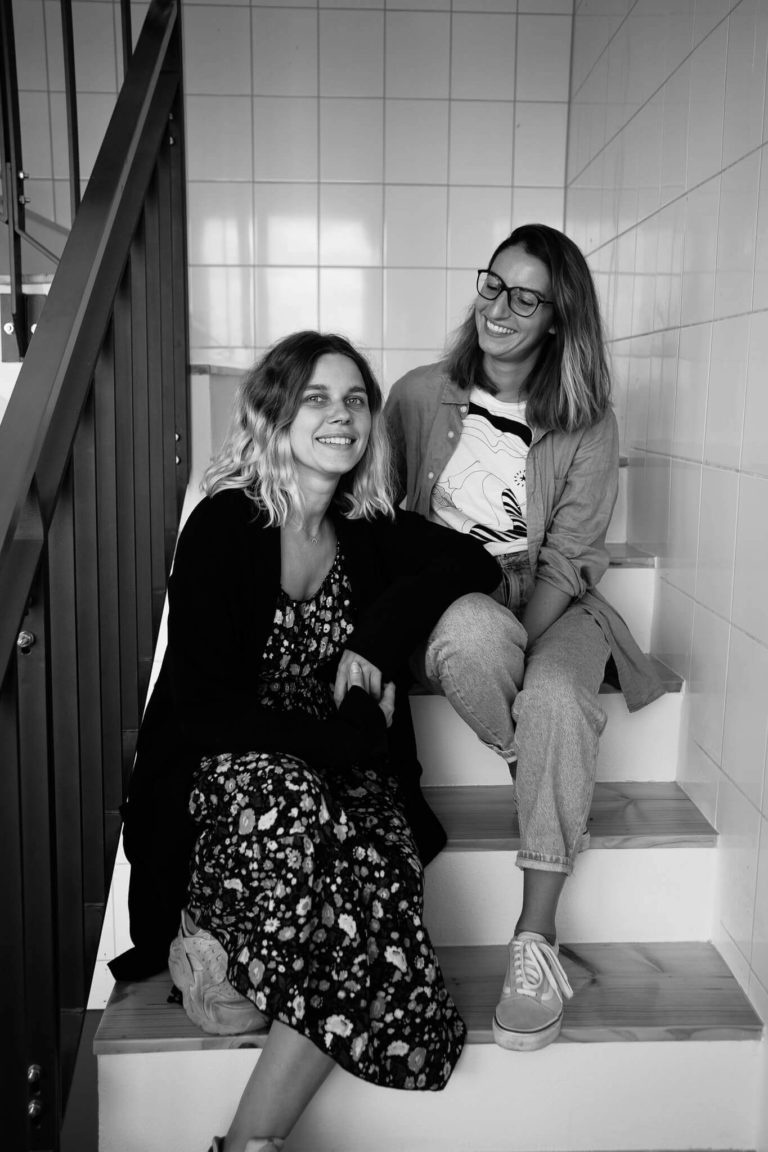 Christina and Christl from Munich have thought about this and today, with We Make Patterns, stand for modern design with maximum benefit. Under the wemakegoods.de line, the two develop both functional travel goods and practical everyday companions that are not only timelessly modern but also particularly smart because of their versatile uses.
The goal is to give fashion a meaning again. That is why the reason for being is so important for the products and the brand. Under the motto Slow Fashion, only 'Made-to-Order' and small-scale productions are made, from sourcing materials within Europe to manufacturing in Germany. This is particularly important in order to conserve resources and avoid unnecessary waste and leftover stock.
The focus on the use of one quality (100% CO) and the high-quality, robust processing allows for easy maintenance and thus contributes to the longevity of the products. In addition, the pure composition allows for later re- or upcycling.
Another aspect is the 'minimal waste design', which influences the manufacturing of the products from the design onwards. All measurements and sizes have been chosen to guarantee the most fabric-saving cutting possible. The result is unisex products for all needs.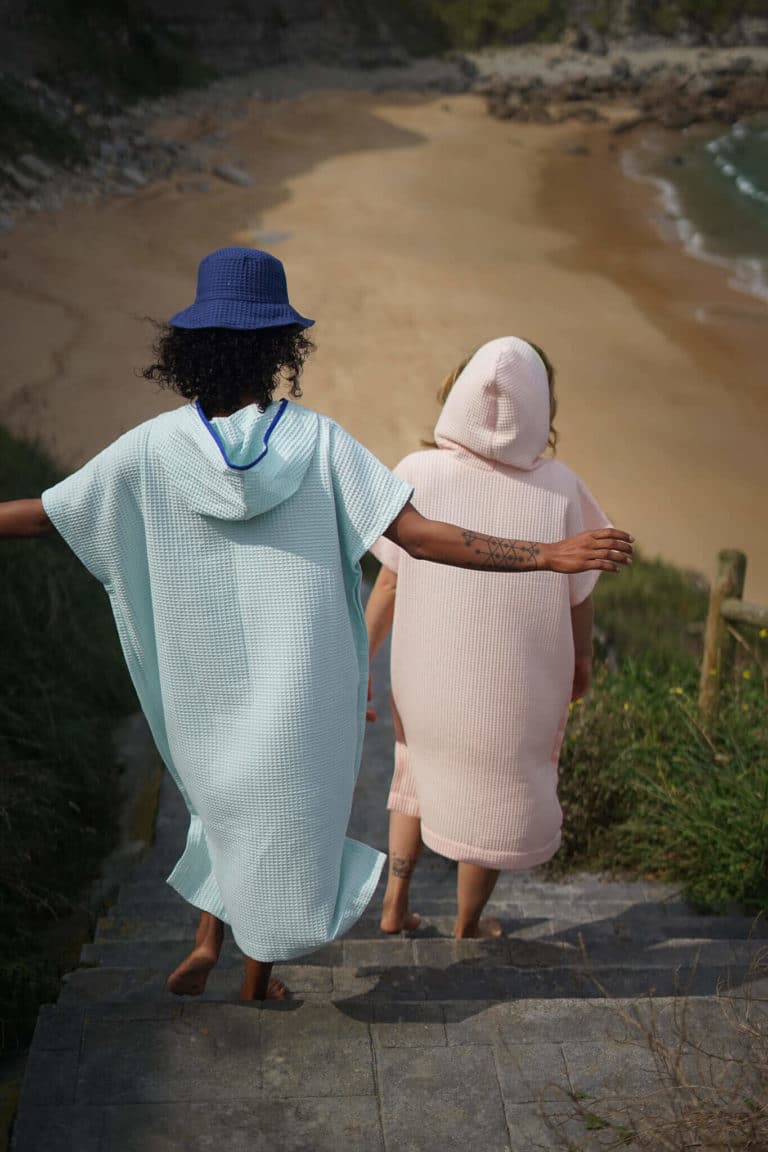 YOUR SUSTAINABLE WATERSPORTS YEAR 2022
Raising awareness for change means paying attention. There are now sustainable alternatives not only for your own home, but also for your leisure time. Rethinking as well as conscious consumption are already making a contribution to nature. The ocean – our playground – is of great importance for all water sports enthusiasts, so we plead for active participation in the preservation of this playground. With this guide, we hope that we have been able to give you a few useful alternatives along the way.
Let's promote a rethink together!